Andrew Ablett Servicing & Repairs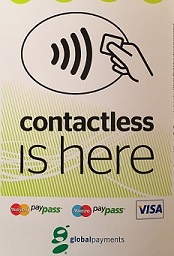 Welcome to our website, please have a look through all what we offer and let us see if we can help you, whether its a repairs or just some much needed helpful advice.
We are a small friendly business with over 25 years experience in the motor trade.
We can offer to collect and return your vehicle to you free of charge (subject to distance otherwise a small fee is applied).
We will inspect and carry out the previously arranged work and any unknown problems or faults that are found will be reported to the customer before any extra repairs are made, this prevents you getting a massive repair bill that they didn't expect or cannot afford to pay.
We offer a headlight refurbishment service to restore headlights that have become discoloured and faded over time back to a clear finish making for much safer night time driving due to improved illumination and also preventing an MOT failure. This service also cuts out the cost of fitting new lights.
We are registered with DVLA to supply vehicle numberplates to public or trade customers (subject to proof of ID and ownership of vehicle).
We are equipped with the specialist tool required to replace the rear trailing arm bushes on modern 2005-onward Fords ( Mondeo mk4-on / S-Max / Galaxy ) and Volvo's (S60 / S80 / XC60 / V70 / XC70).
We have recently made a big investment in the Snap-on Verus-Edge Diagnositcs scanner, allowing us to carry out more in-depth electronic diagnostic testing and repairs on the increasing complex electronic systems on modern vehicles, this new scanner will take us forward and further in the fast advancing automotive electronics world and put together with our subscription to Autodata, an online technical data and information platform specially for the independant motor trade , giving us the most upto date manufaturer information available required for working and repairing modern vehicles.
We also offer a mobile servicing, repairs, and diagnostics service to the local area (subject to location and conditions).