Services and Prices.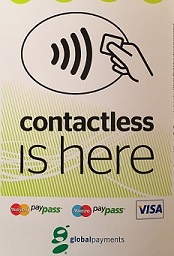 We offer servicing, repairs, diagnostic analysing & testing, diagnostic fault code reading, clutches, brakes, timing belt / timing chain replacement, headgaskets, MOT's (by arrangement) , MOT repairs and all other general garage work, headlight lense refurbishment / polishing for mots and safer driving, and more.
We have the very latest upto date technical information available to the motoring aftermarket sector including all revised vehicle manufacturer service schedules, the latest timing belt / timing chain replacement intervals, oil specifications and oil grades and more.
Almost all work is carried out in-house but we do have a good working relationship with several specialist businesses in the local area that we sub-contract work out to if it requires a specialist repair that we are not equipped for (diesel high pressure systems, MOT's, major electrical faults etc).

We will collect and return your vehicle to you free of charge locally (subject to distance) otherwise for a small fee we will collect and return your vehicle to you.
All our repairs & servicing is carried out to meet full manufacturer warranty standards, meaning your new car warrantees are not affected and carry a full 12 month / 12,000 miles guarantee from the date of completion.

Listed below are some of our competitive prices , contact us for more prices.
We also will supply just parts on request.

Prices: Engine service from £22.50 + parts.
Full service from £75 + parts.
Brake service from £45 + parts.
Oil and filter change from £10 + parts.
Timing belt replacement from £75 + parts.
Diagnostics testing from - Workshop £10 and Mobile £20.

Component reprogramming from £20.
Headlight refurbishment from £20 per light.

Service light / reminder reset from £5.00 #

If you have any enquiries or questions or need some advice then please dont hesitate to contact us by either phone, email, our Facebook page or text message and we will be pleased to assist you or advise you with your enquiry
# Reset charge applies for vehicles not serviced by us.